Arias for Aid (Doing well by doing good) created by a sponsor and Executive Producer from New York in 2019, is a charity fundraising concert series comprised of international and local musicians who believe that art can play a part in improving the lives of those in need.
Partnering most recently with the Rotary club of Siesta Key 100 percent of funds received will go directly to the Guatemala Literacy Project https://www.guatemalaliteracy.org/ and other local Rotary charities.
Featuring Metropolitan Opera Baritone Jason Stearns and some of the best musicians locally and internationally from Guatemala and Finland, the concert will focus on women overcoming struggles from such opera classics such as Tosca, Madame Butterfly and Carmen in the first half and popular music from Les Miserables, Yentyl, Andrea Bocelli in the second half.
THE CAST:
Leslie Gonzalez – Soprano (Guatemala)
Jenny Sandelin – Soprano (Finland)
Jason Stearns – Baritone (USA)
Andrade Russell – Tenor (Sarasota) (USA)
Anne Tormela – Soprano Lyric-Coloratura (USA)
Elaine Rinaldi – Pianist, Conductor Orchestra (USA)
Cancelled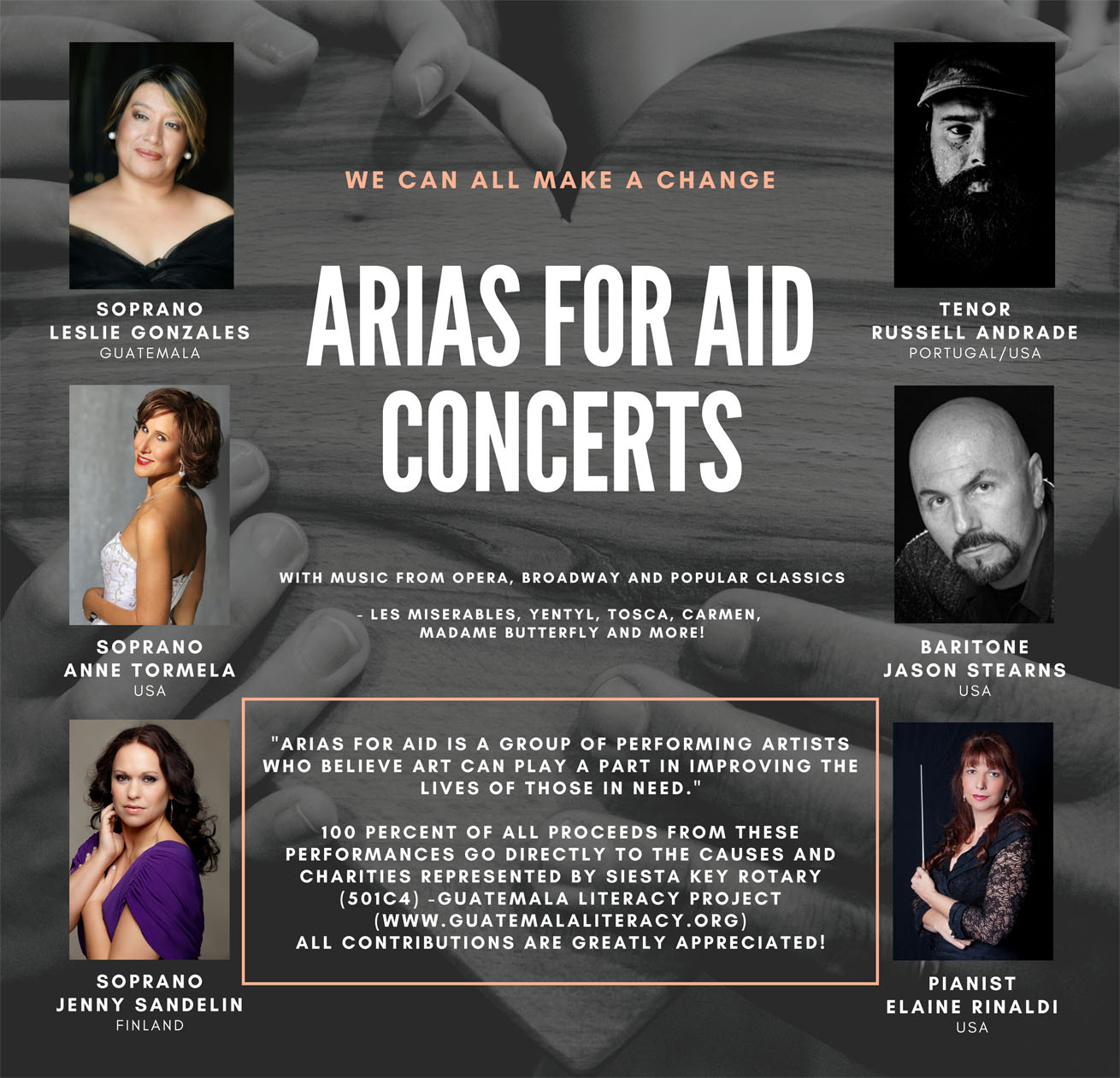 Cancelled